1 Month With Starlink RV - Our Review
Our experience and impressions of using Starlink RV for one month in a variety of locations and situations.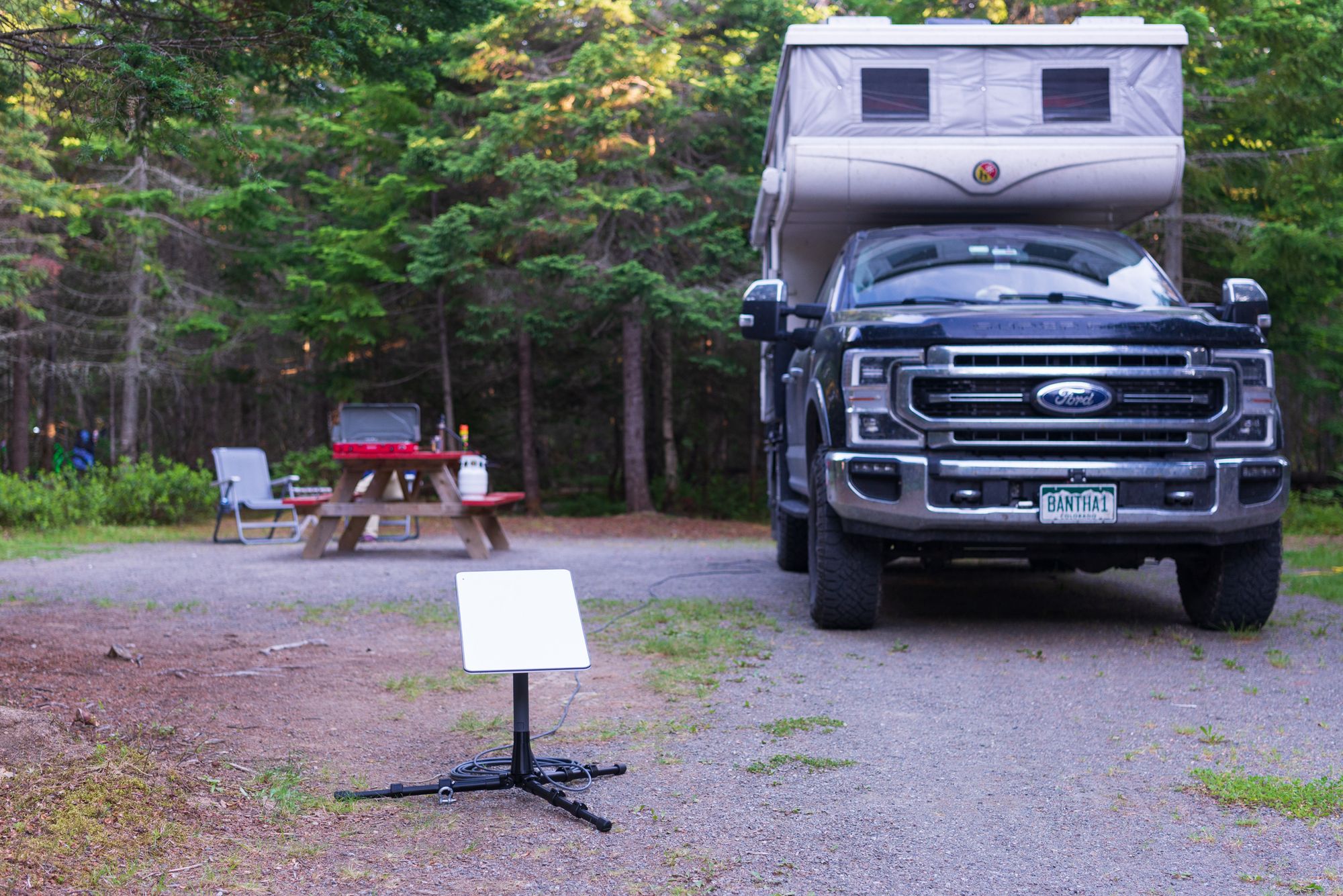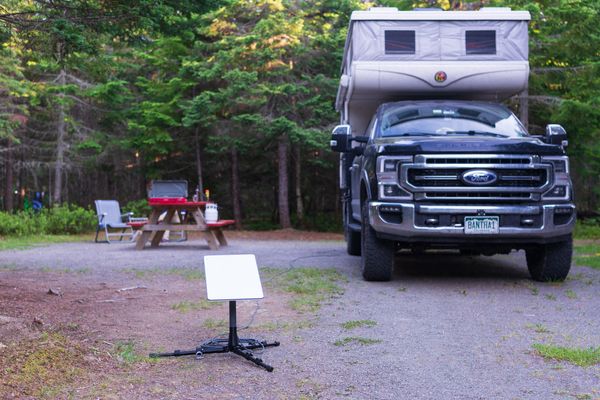 It's been just over a month since Val and I got our Starlink RV for our Summer 2022 road trip. Since then, we've used Starlink in a lot of different locations and situations, so we thought it'd be helpful to share our experience and impressions one month after our initial impressions.
For those of you who haven't been following along, we're currently on a 3-month overlanding trip in Atlantic Canada and the Northeastern United States. For this trip we have our US-based Xfinity Mobile cell service and are adding a second Holafly data-only eSIM while in Canada. But we've also been interested in Starlink for its ability to provide high throughput low latency internet service almost anywhere. Cellular data can often be good enough for checking the weather or uploading a few photos. But after traveling to many remote locations, we've found there are still lots of places with poor or no cell coverage. We wondered if Starlink RV could provide coverage in those places.
For context, during our trip, we camped in both front country and primitive campsites during our trip. We've camped in densely wooded forests, rocky coastlines, and wide open fields. We've camped in the rain, fog, wind, and fortunately a lot of lovely sunny days and cool evenings. We've sometimes had power at camp but more frequently have only had access to our rig's battery bank and 200 watts of solar in our rig. In short, we've tried Starlink in a variety of conditions.
Deployment and Startup
We don't always set up our Starlink at camp. Sometimes we have sufficient cellular data coverage. And sometimes we don't have any need for connectivity. Part of what we appreciate about camping is taking a break from everyday life - being literally disconnected. That said, there are days when it's helpful to research an upcoming adventure, share a new blog post, or call family or friends to say hi. On these days, we usually set up our Starlink as part of setting up our campsite. We park and level our rig, pop up the roof on our truck camper, and deploy the Starlink while we finish setting up camp.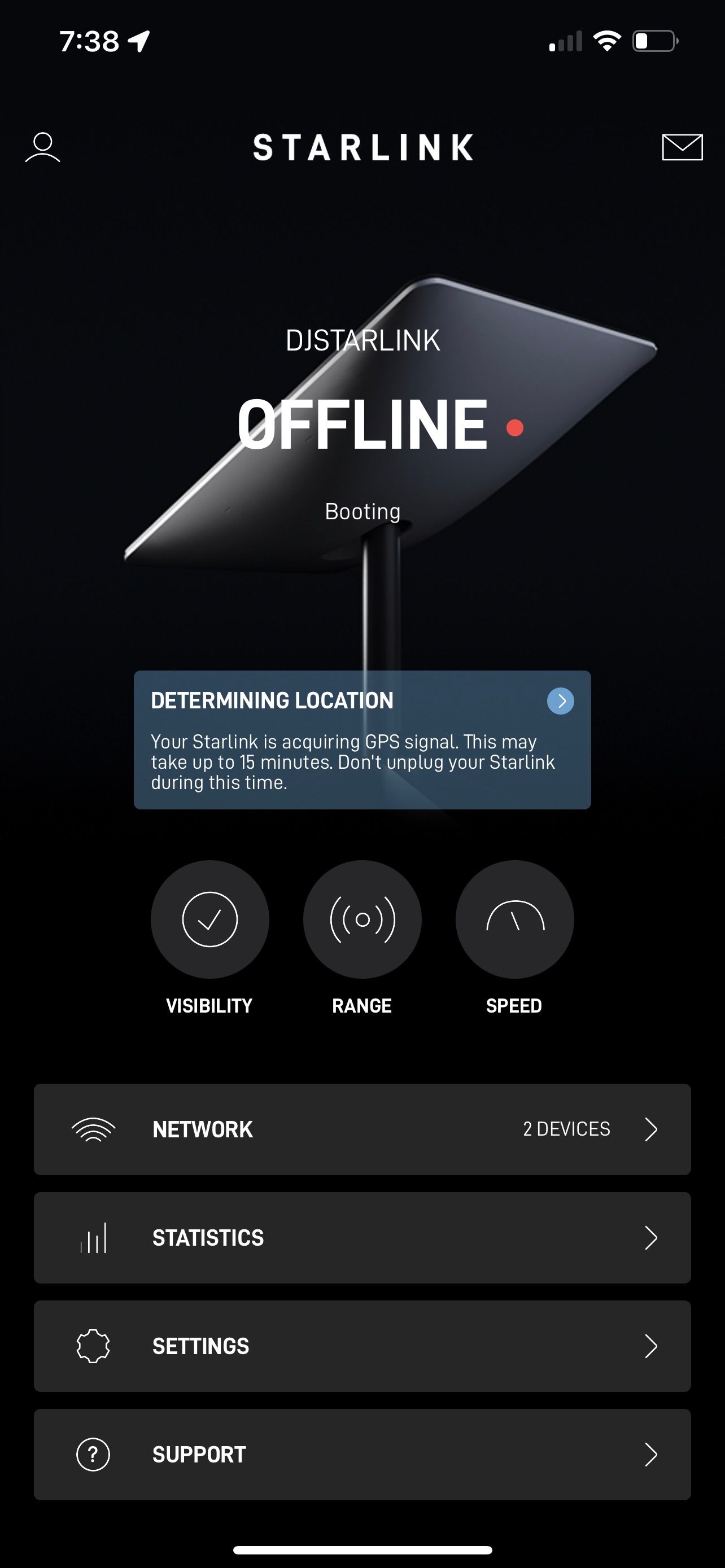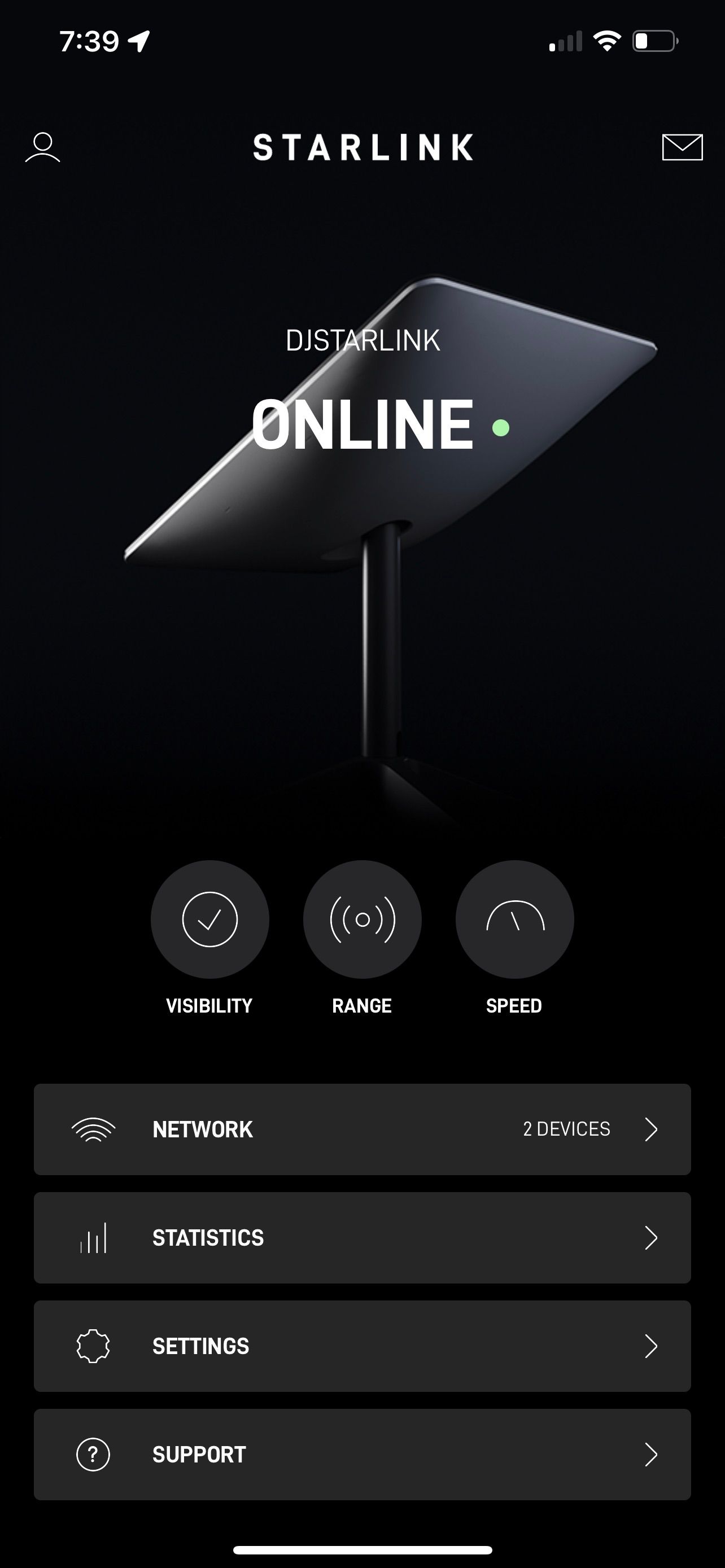 Our custom Starlink travel case has made it easy to store and deploy the Starlink at camp. It's easy to remove the case from the backseat of our truck, deploying the Starlink in a location that seems like it will have the best coverage. Deploying the dish, router, cables, and inverter (if we're using our solar panels and battery bank) take about 2-3 minutes. After that, the startup can take anywhere from 2-5 minutes if there's a clear view of the sky and up to 5-15 minutes if there are obstructions (more info on obstructions below). We find it's easiest to deploy the Starlink and then leave it alone to startup for a few minutes while we finish setting up camp. Once we're done setting up, the Starlink is normally ready to go.
Coverage and Consistency