See You Out There Sticker
Check out our new See You Out Ther sticker and swag. Because sometimes beautiful desolation is more fun with a bit of community. And so we hope to see you out there as a friend on our next adventure.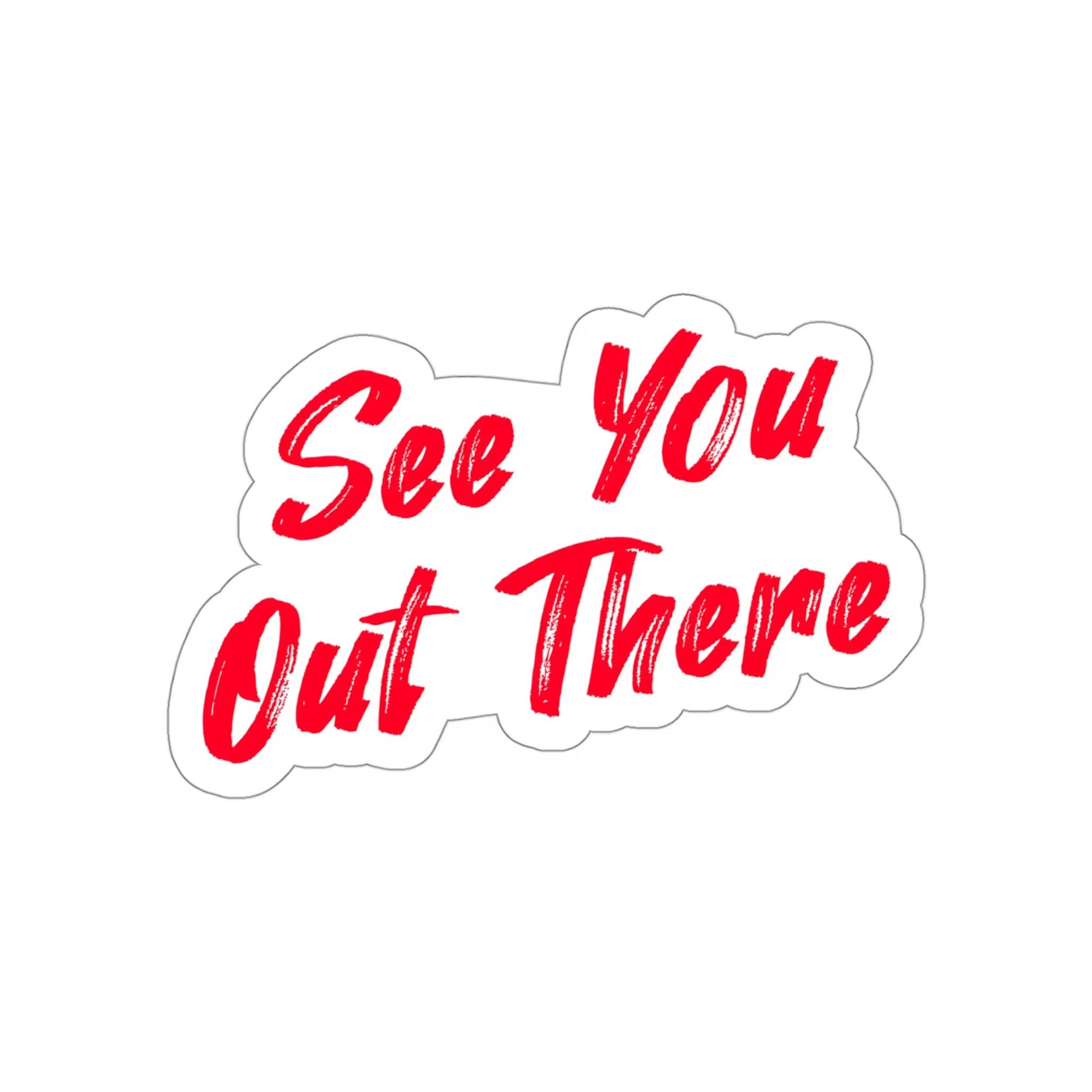 I love the beautiful desolation of overlanding. While overland travel doesn't always mean being in remote places, Val and I often find ourselves in remote places while exploring Western North America via overland travel. I'm personally drawn to the natural beauty of these rugged landscapes and the opportunity to get away from the complexity and responsibilities of modern life. I crave solitude to explore on my own, finding a dispersed campsite down a dirt road and then further exploring via a nearby hike or paddle. And yet one of the things I appreciate the most while exploring these beautiful desolate places is a bit of community to balance the extremeness of the desolation.
For me, I often find the most happiness and fulfillment in life when there's balance. Not too much of any one extreme, but a balance between those two extremes. And while I love a bit of desolation I also love a bit of community. Community can look like many things. It can look like traveling with a partner, a pet, or a family. Community can look like caravaning with a few other rigs as we often do with our friends or on organized trips. Or it can look like saying hi to people you meet along the way, striking up a conversation, and seeing where it leads. Maybe that conversation will turn into an opportunity to share a beer, a meal, or travel together for a while. In any case, it's nice to have a bit of humanity in the solitude of the natural world.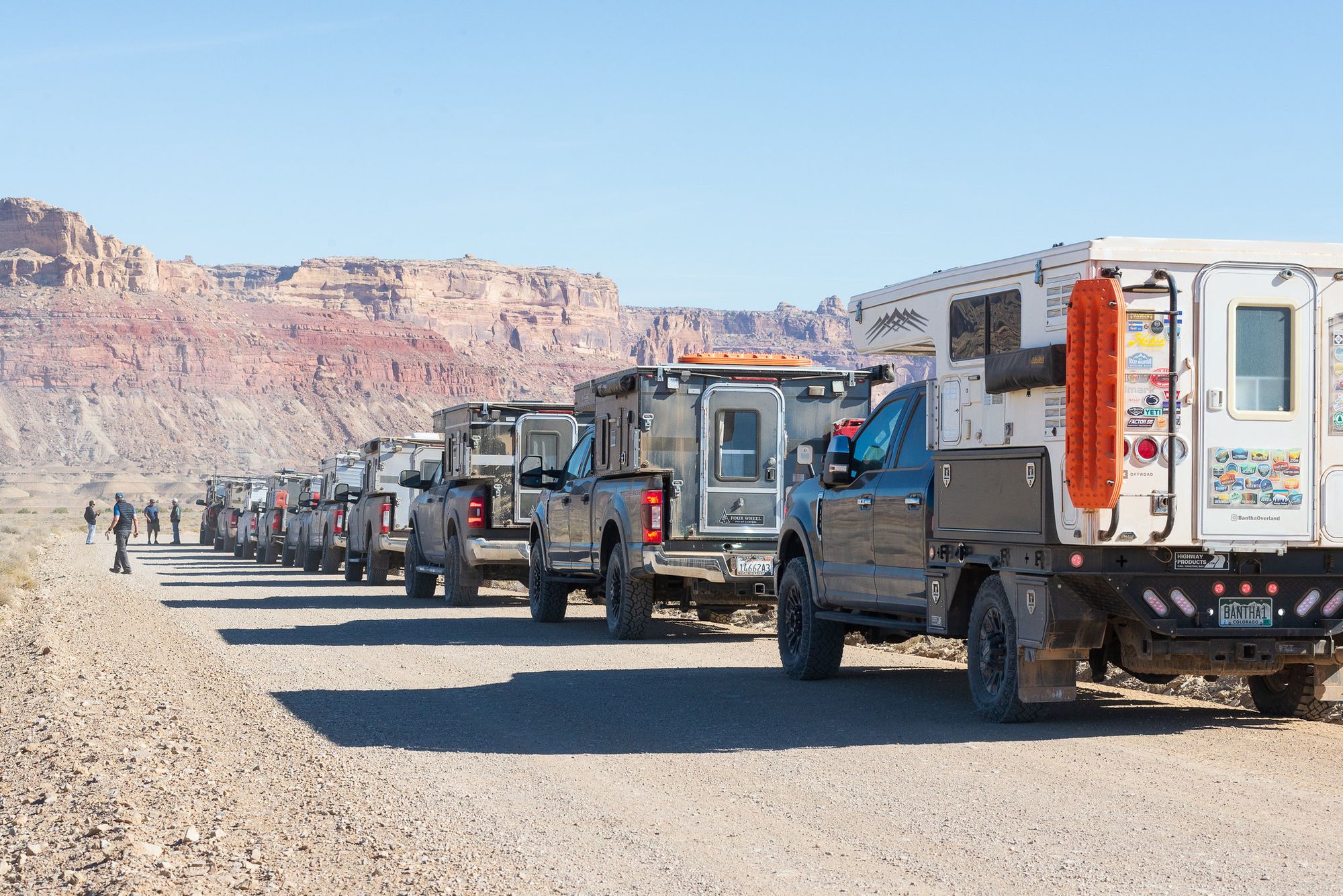 If you've read any of our blog posts, you've noticed that they often end with "see you out there". For us, see you out there is both a reminder and a wish. It's a reminder to get out there and keep adventuring. And it's a wish that while we're out there and you're out there that we'll see each other and strike up a conversation. After all, a stranger is just a friend you haven't met yet. And so this month's Storied Sticker is See You Out There. So next time you're out there and see a See You Out There sticker on someone's rig or water bottle you'll know it's a fellow friend looking for a bit of community along the way.
If you're also looking for a bit of community while you're out there, a limited quantity of See You Out There stickers and swag are available.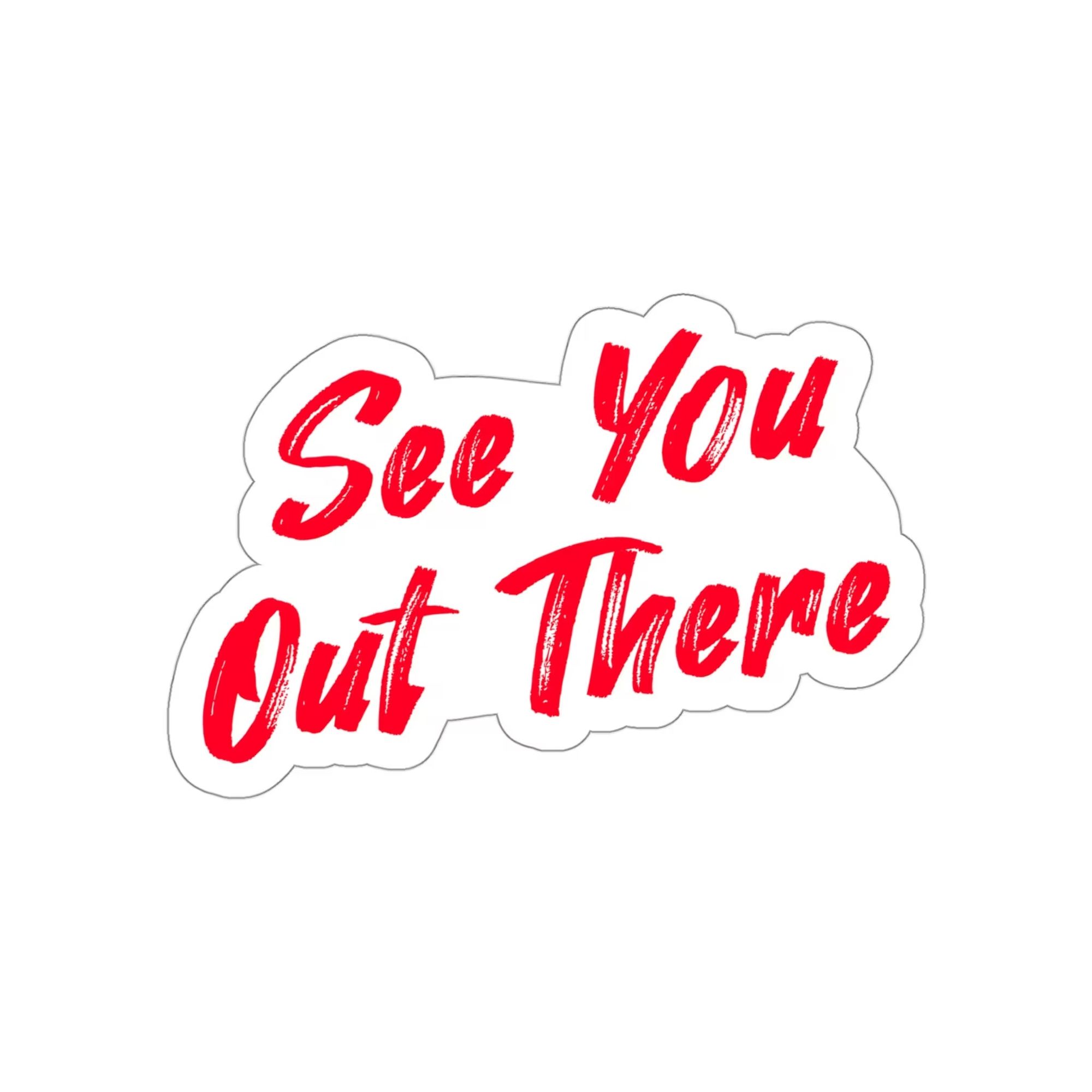 See you out there,
-Adam