Givin' It The Beans Sticker
Check out our new Givin' It The Beans sticker. A reminder that adventure is better together with your team.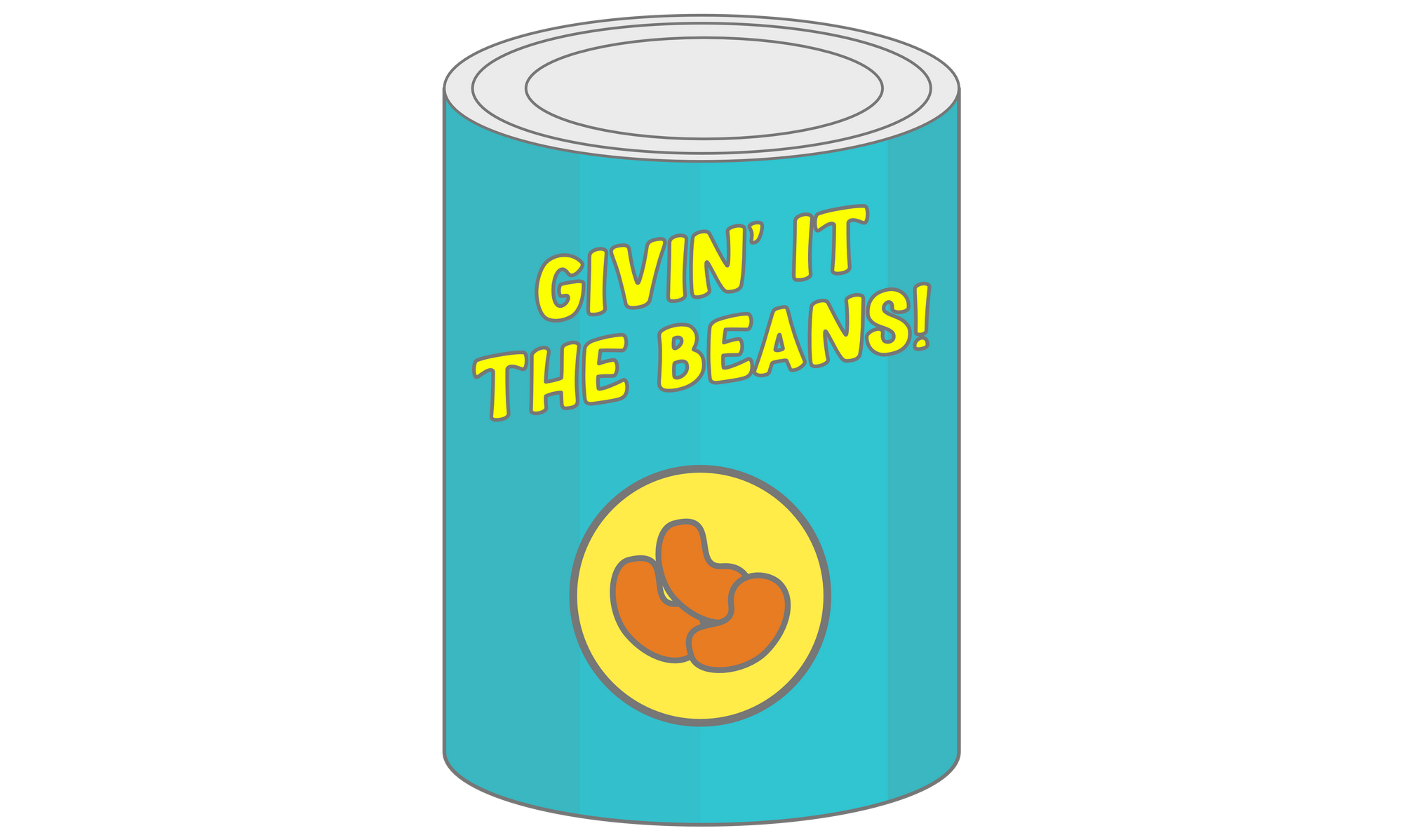 "Give it the beans, Nate! Give it the beans!" Kelly yelled as Nate successfully navigated the soft and deep sand of Lone Rock beach with their vehicle and teardrop trailer. It was early morning and we were leaving, heading onward to the next chapter of our Utah overland journey. It was my first time camping on a beach and I was a bit worried about getting stuck. I think we were all a bit anxious about the drive back out. After all, we'd seen a few vehicles get stuck during the previous evening, with fellow overlanders thankfully helping to recover fellow adventurers. But we did it! We drove through that sand and made it back up to the pavement to air up and continue on. And I'll tell you what, the encouragement we yelled to each other to "give it the beans" was just the temporary courage I needed to drive through the ominous sand. I was glad to be traveling as part of our GITBO team.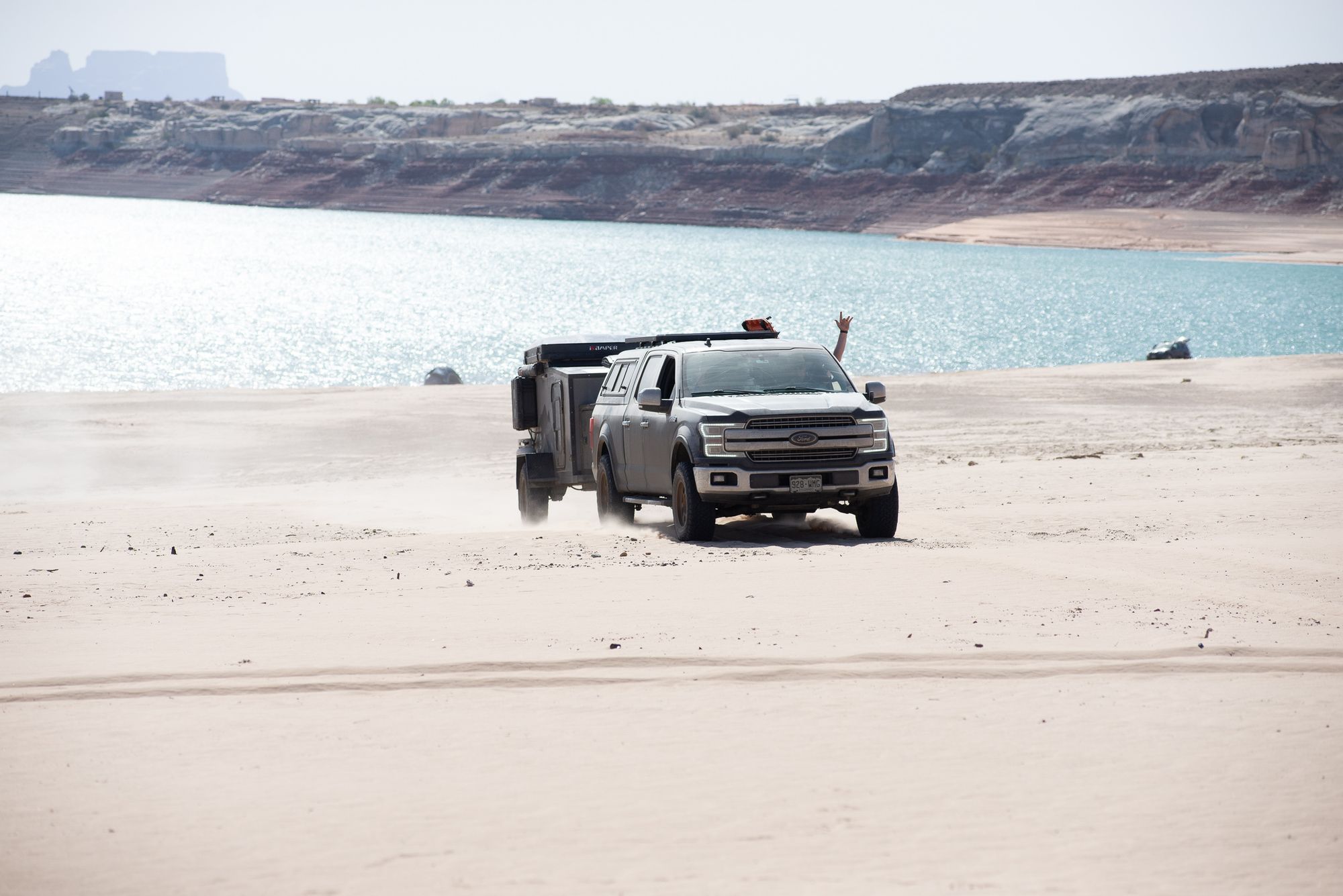 When I say GITBO, I mean our Give It The Beans Overland crew. At least that's what we officially choose as our team name during the next few night's campfires. Since then, GITBO has gone on many adventures together in sand, snow, dirt, and water exploring the curving dirt roads of our public lands. We love caravaning together, chatting over our radios. We explore together. We camp together. We eat together. And we dream of future adventures together. We're a team. And it's awesome to be part of a team. After all, everything is awesome when you're part of a team.
Traveling in desolate places, I appreciate having company and camaraderie in the middle of nowhere. It's lovely to travel in a pack, sharing each other's spirit and wisdom. It's also nice to know there'll be someone on the other end of my snatch strap should I get stuck and need some help. While I love my me time, I also love my we time.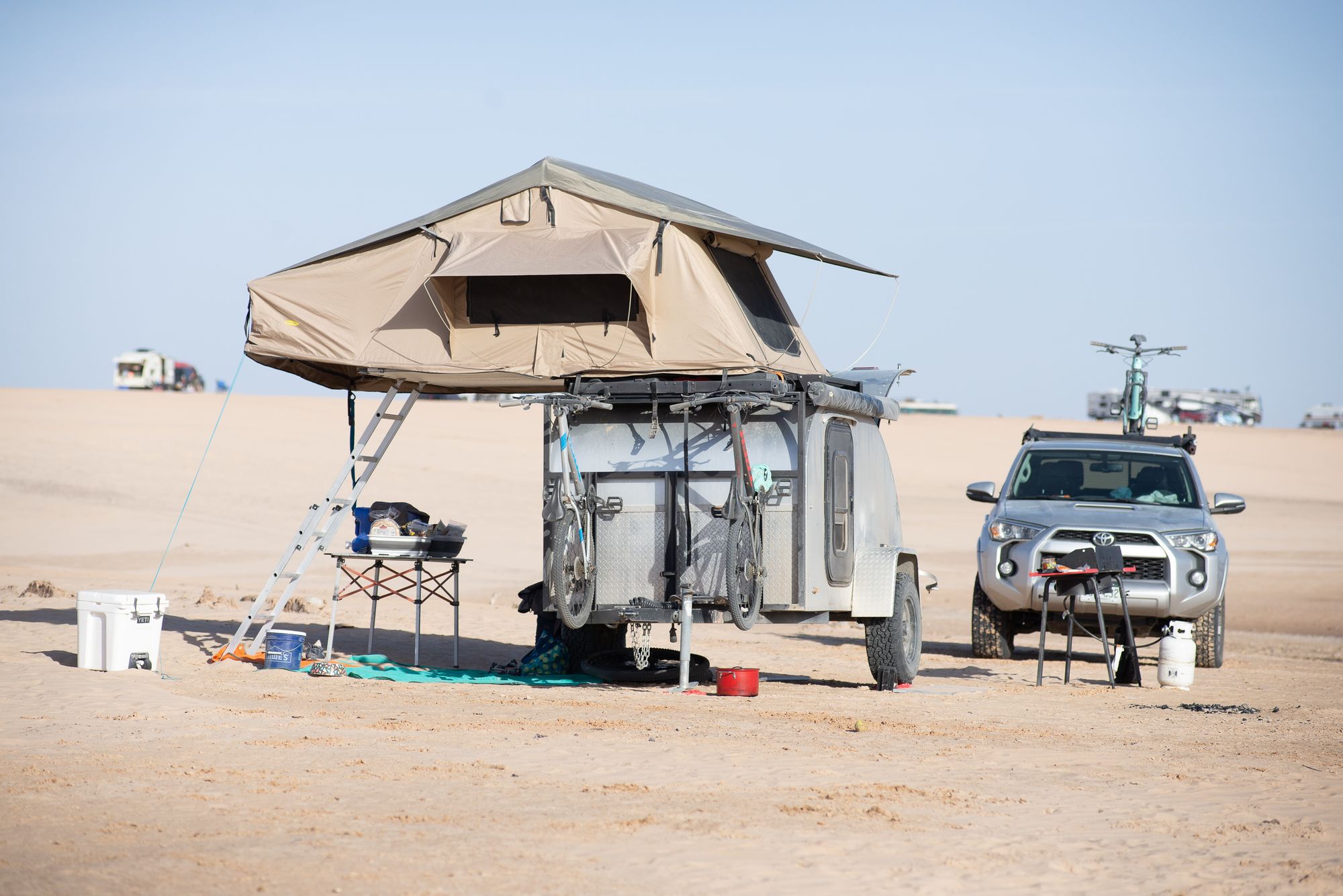 I've been a member of various teams over the years. And many of those teams have had fun names. A name that makes us smile when we hear it, perhaps also a bit of an inside joke. A team name is a symbol of the "we" of a team. At work, I've been a member of the 10 Foot Pole, PaaS Dispenser, and The Space Cats teams. And skiing I've been a member of the Struggle Bus, Pow Pow Gnar Gnar, and infamous Team Tunnel Fire teams. I loved those names and those teams. I even have stickers and tee shirts from many of them that remind me of my teammates and our shared storied when I see them.
In that spirit, this month's Storied Sticker is Givin' It The Beans, a way to remember that adventure is often better together. Just like all those beans happily hanging out together. If you often enjoy traveling in an overland adventure team, a limited quantity of Givin' It The Beans stickers are available.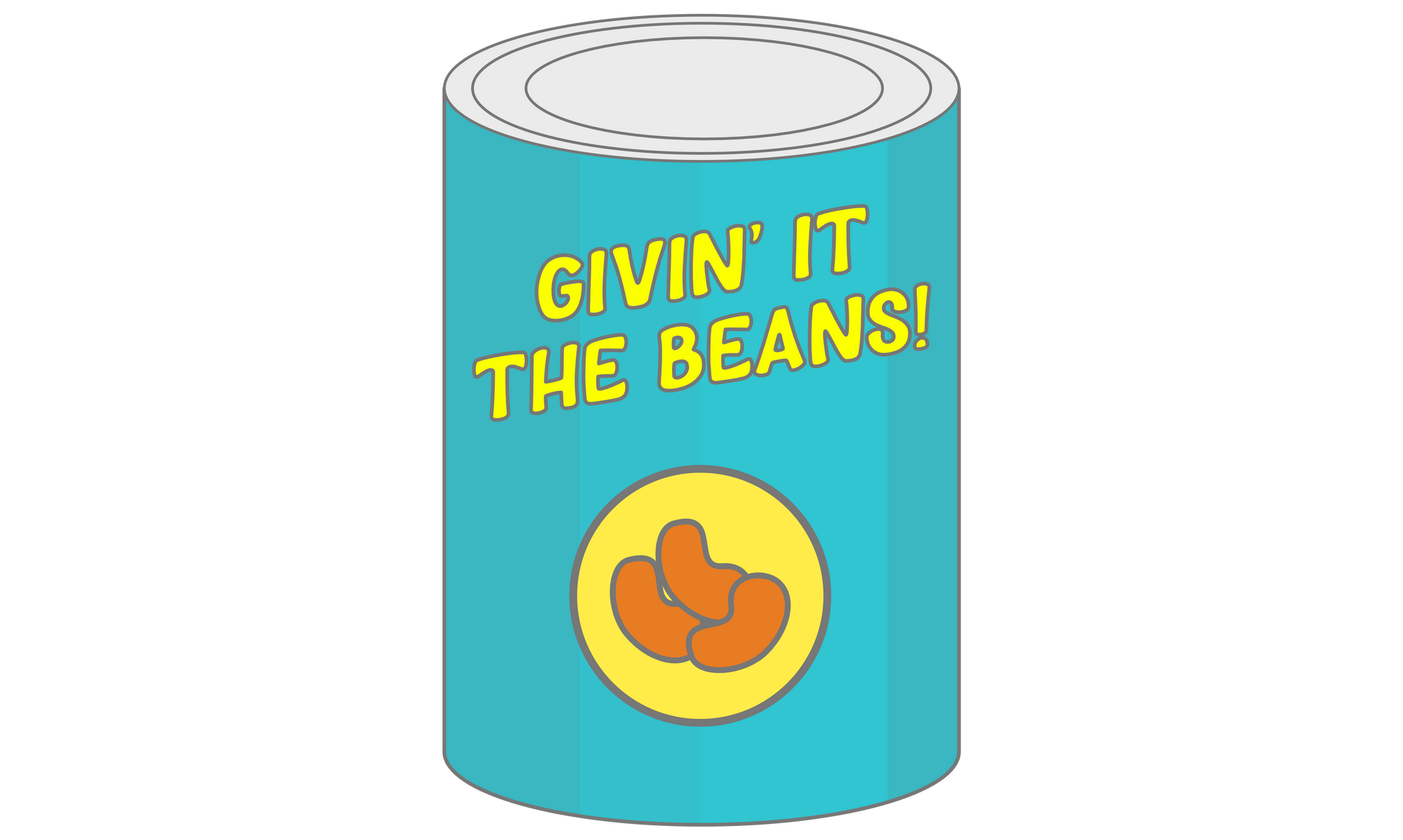 See you out there,
-Adam