Take A Tour of Our Overlanding Rig "BANTHA1"
Take a tour of our overlanding rig BANTHA1. Check out the inside and outside of our Ford F-350 SuperDuty, Hallmark Guanella pop-up truck camper, and Highway Products flatbed, and gear.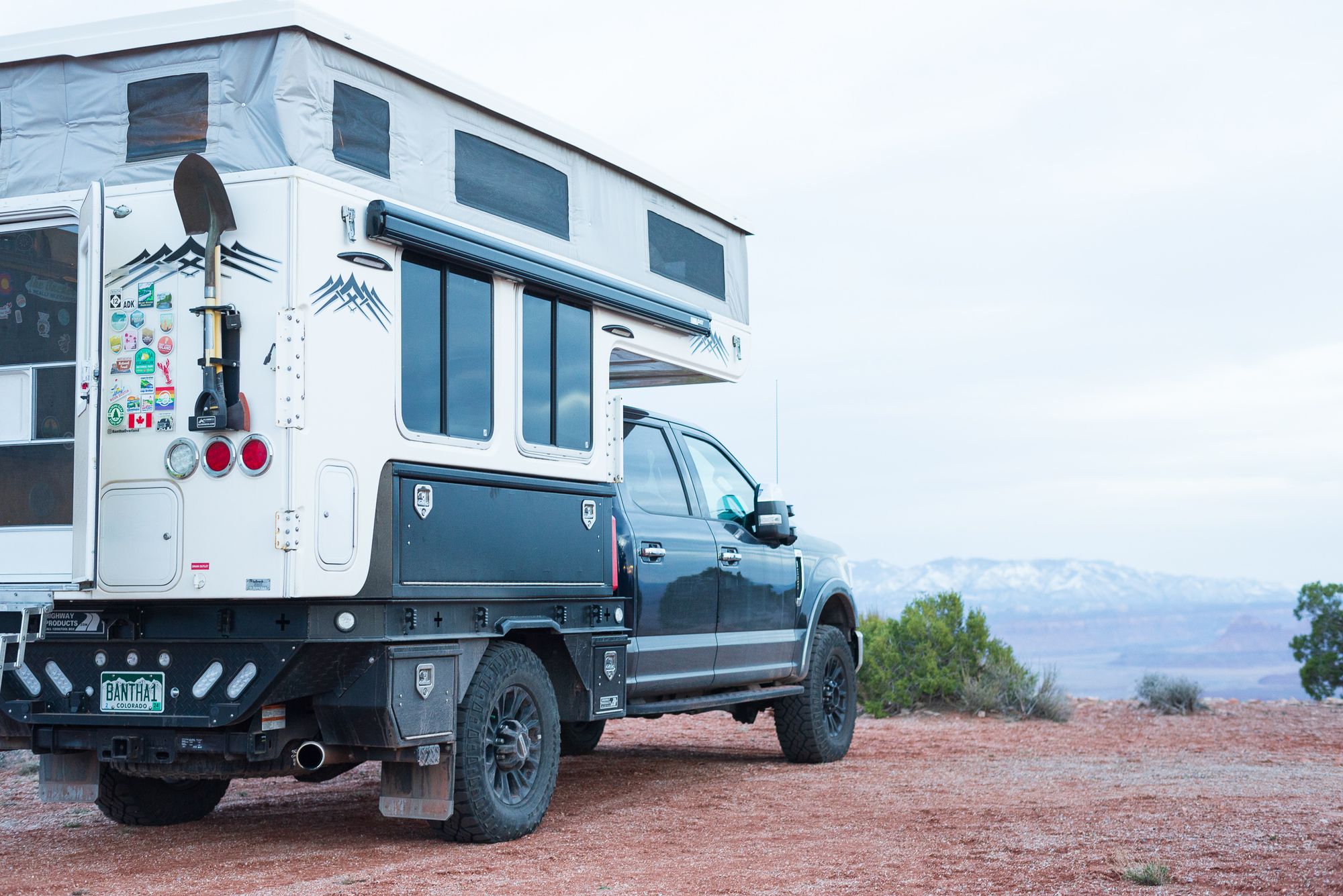 Meeting new people and striking up a conversation is one of the things Val and I love about overlanding. It's a community of curious and passionate people who often stop to say hi. And these conversations often eventually turn overland rigs. We get all sorts of questions about our rig. Does your camper pop up? Where do you sleep? Is there a bathroom? What's in that box? How about that other box? What are those organge things? Why's it called Bantha? And so as often happens, we find ourselves giving a tour of our rig, a Ford F-350 SuperDuty, Hallmark Guanella Truck Camper, and Highway Products flatbed. And while we love giving tours of our rig, we thought it might be helpful to share some videos so that more people can check it out. Until we see you out there on the trail of course. Because we have lots of questions about your rig too. Will you give us a tour?!
See you out there,
-Adam