The Lurking Loon
An unexpected encounter in Mont Tremblant National Park.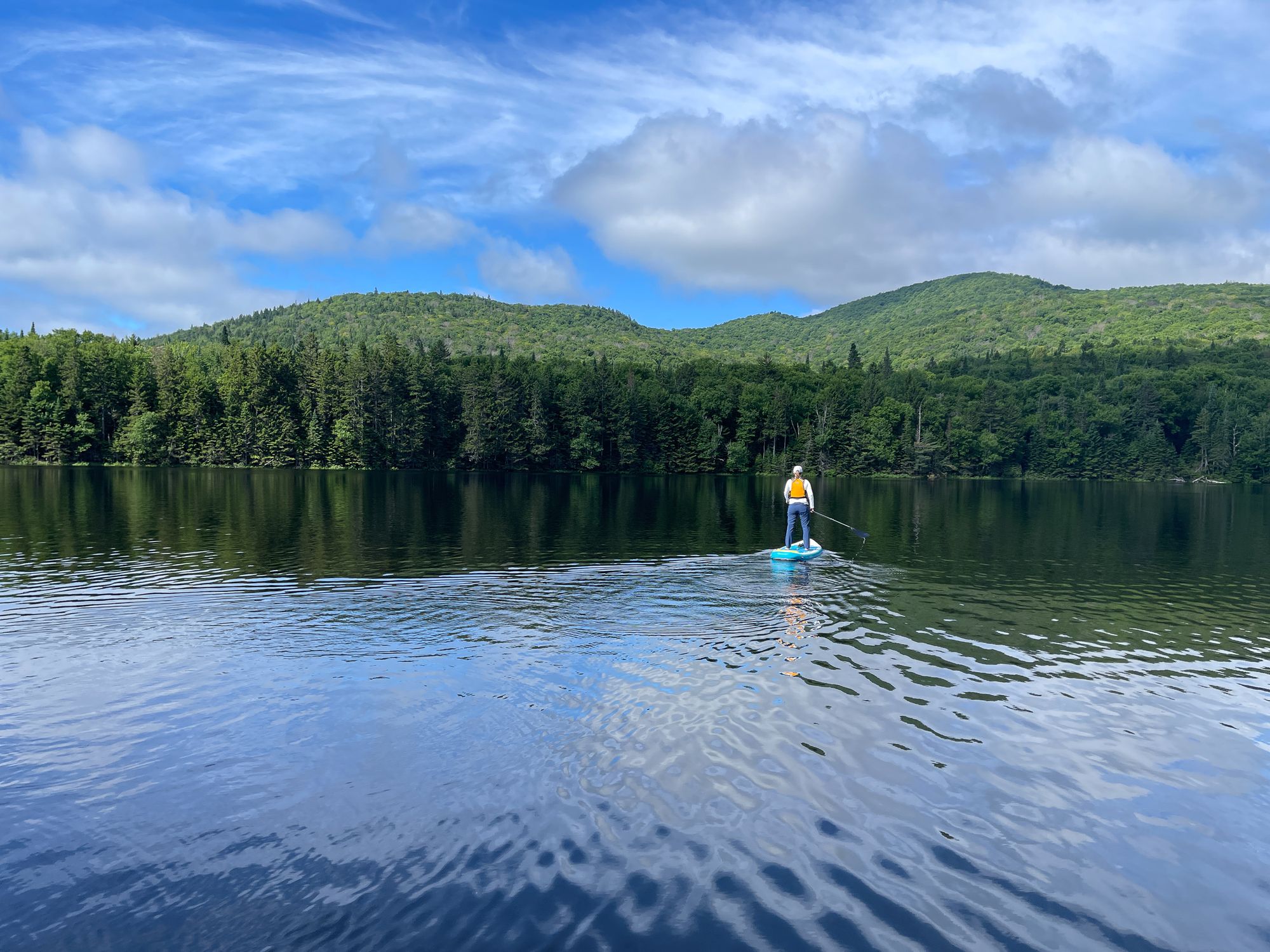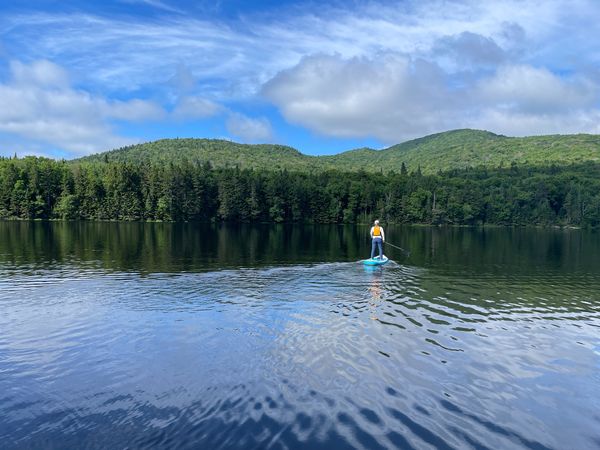 We're headed for Mont Tremblant Provincial Park which isn't part of our plan. But then again, we don't have a plan for the next 5 days so nothing is a part of our plan. We know we need to be in Kouchibouguac National Park on Monday, but how we get there and what we do along the way is unknown. And so we find ourselves on our way to Mont Tremblant Provincial Park hoping to find some interesting adventures along the way.
We've long wanted to have more spaciousness for unplanned adventures during our travels. And so on this trip, we're trying what we call rock and pebble planning. Rocks are special places, activities, etc that we plan in advance. Pebbles are the other adventures that get filled in along the way. For this trip, we have a planned rock every 3-5 days with a few days for unplanned pebbles in between. While not having any plans at all might seem awesome, for us it's just too much unknown. A constraint is often a key ingredient of improvisation and creativity. We find that being constrained by having a place to be in a few days helps us to make decisions without endless options and analysis.
We arrive at Mount Tremblant, finding ourselves at the base of the ski resort. We walk around for a bit and then decide to try La Diable Microbrasserie for beers and some lunch. It's a chilly rainy day. A warm lunch inside is a welcome treat. We order beers and poutine to share. The beer is lovely, as is the poutine. But how could a pile of fresh-cut fries in a gravy soup and cheese curds not be delicious? I don't care if it's touristy or not, I could eat poutine often. It's so good.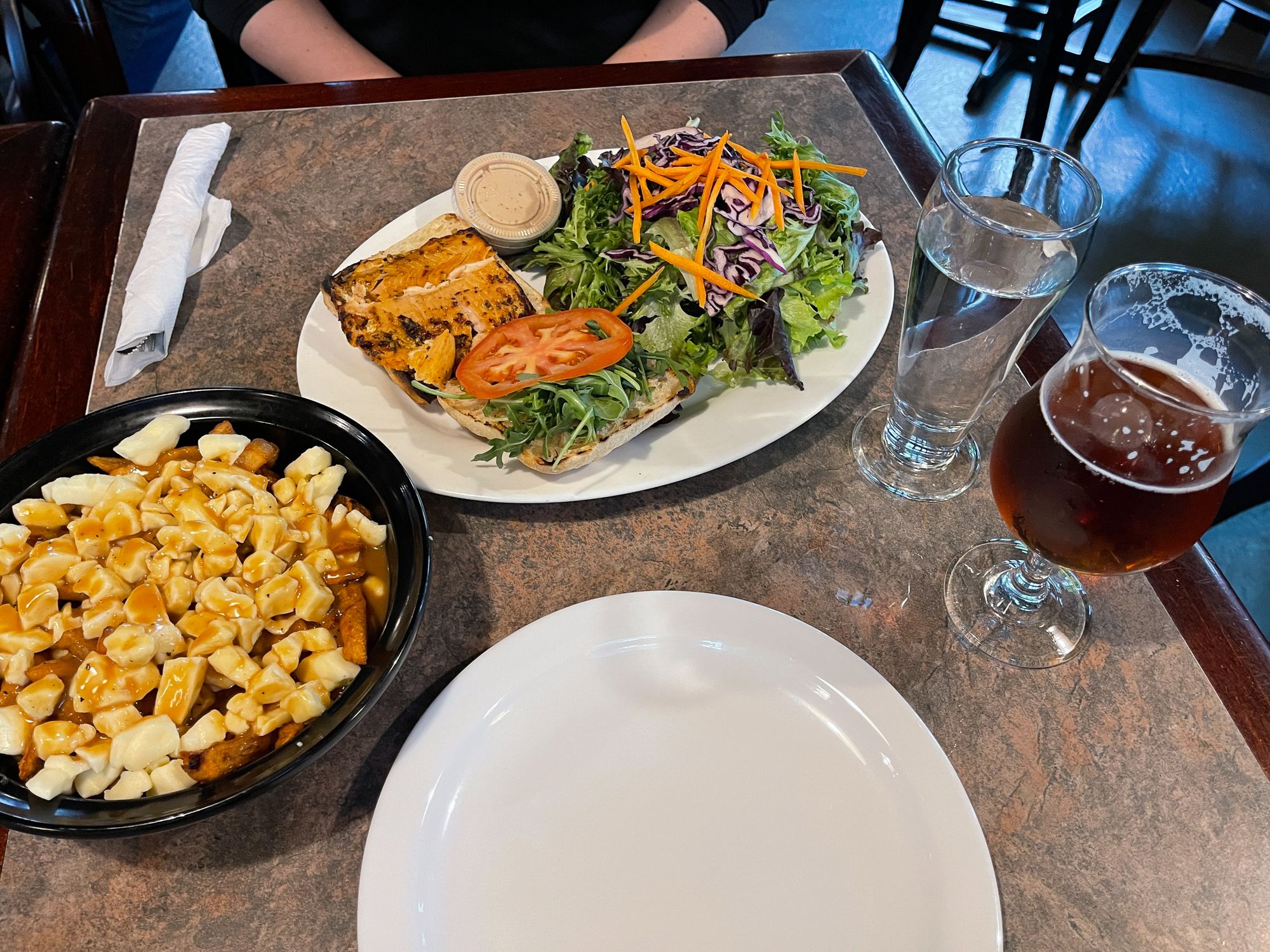 We drive into Mont Tremblant Provincial Park cobbling together a combination of English and French talking to the park staff at the guardhouse as we enter the park. Upon crossing into Quebec everything turned into full-on French. We know a small bit of French but not much. We say bonjour instead of hello. We reply ça va when asked ça va?. But more often than I'd like, I've found myself asking parle vous anglais? We haven't seen many American license plates. In fact, most of them have been from Quebec.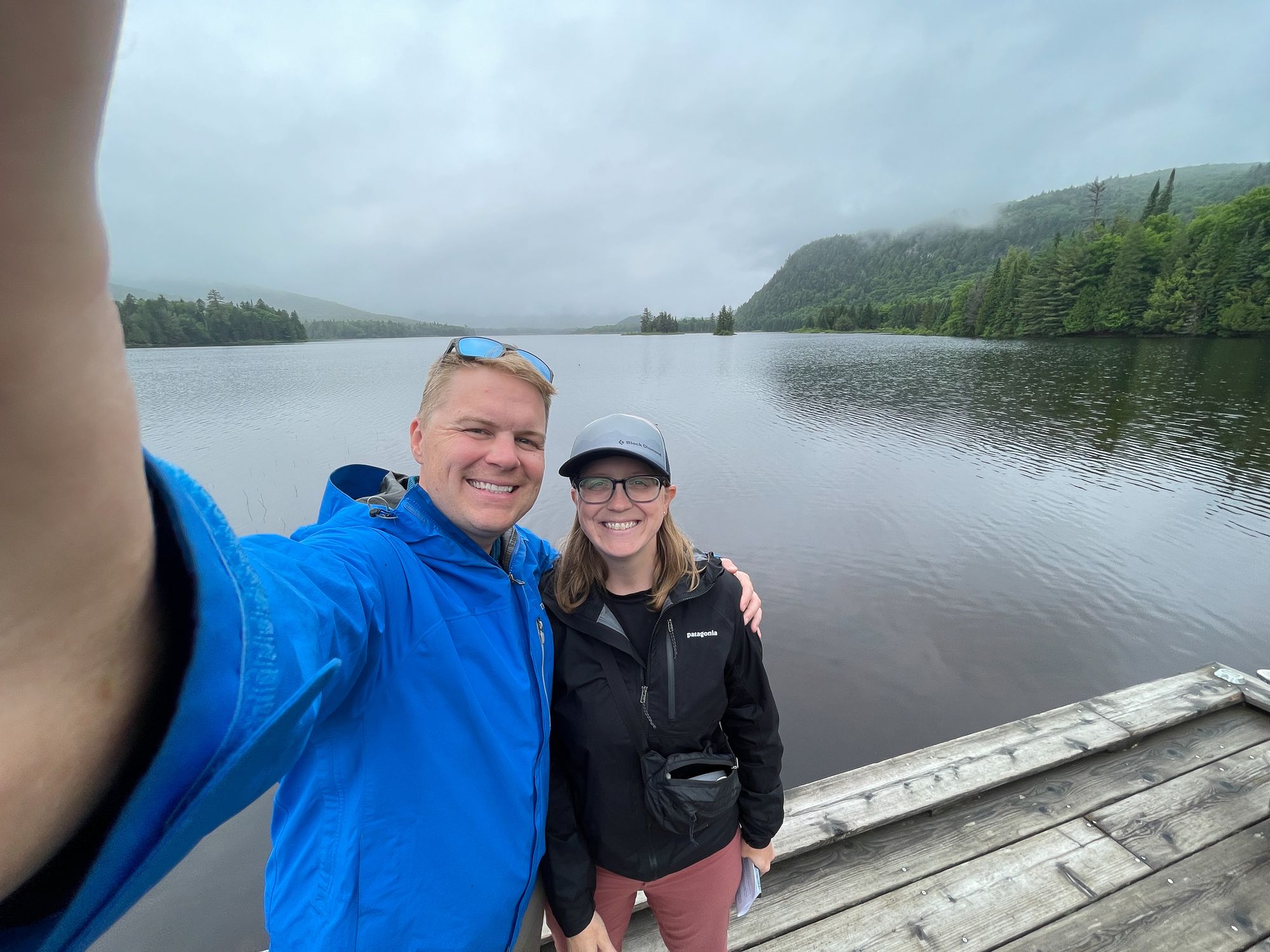 We pay to enter the park, picking an unoccupied campsite by Lac Monroe. We appreciate the staff speaking some English with us. But when asking for a pen, I resort to the universal language of charades which is actually quite effective. It's been a rainy day. It's clearing up but with lingering fog and dampness. We explore a few short hikes to waterfalls that are raging with the runoff from the recent rain. It's beautiful to see them in their mighty glory. We warm up, cooking grilled cheese and tomato soup for dinner and settling in for the night. As we read in bed, we hear a beautiful bird call. We hear our first loon call.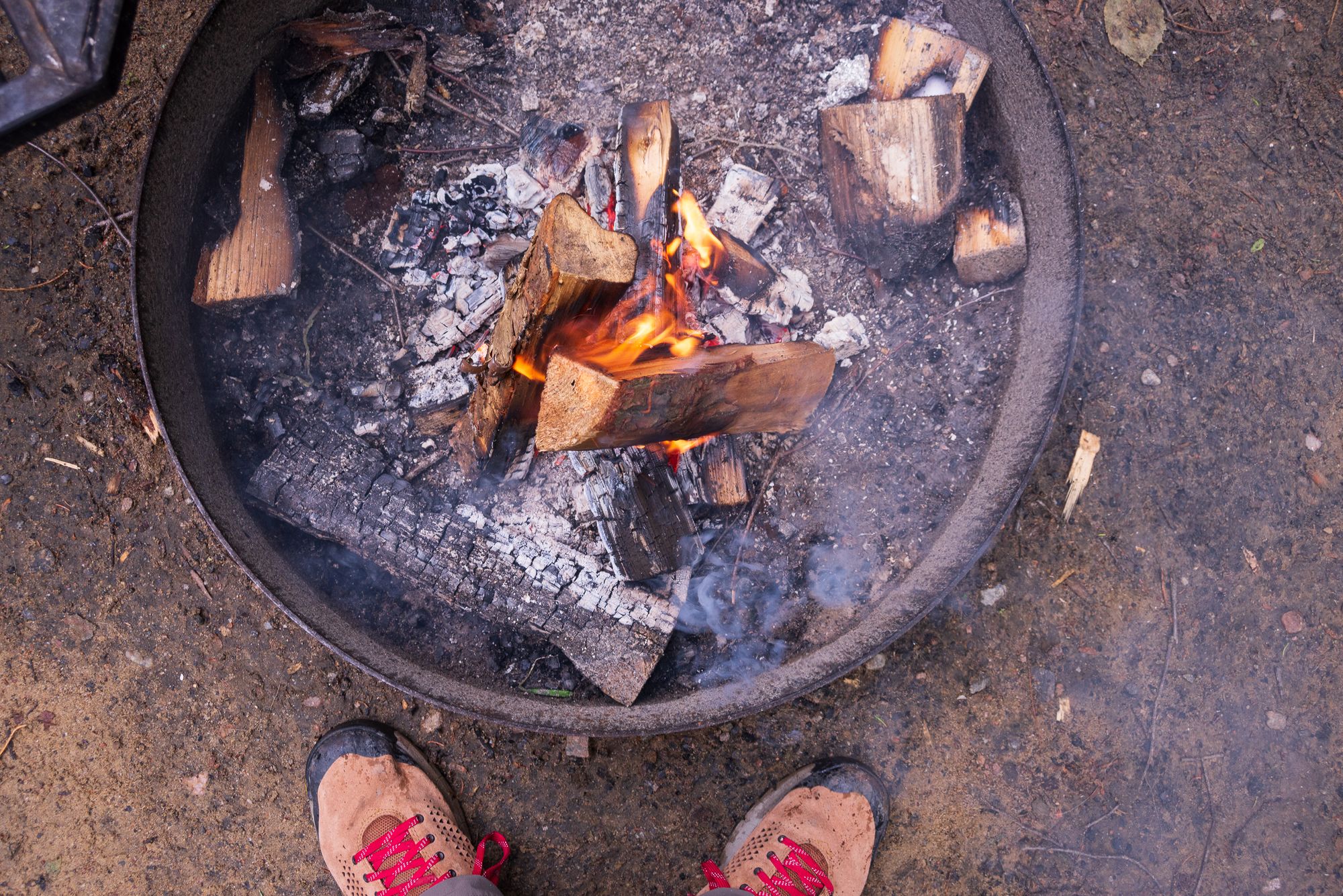 The following morning is cool, but the sun is starting to show itself in the distance and the fog has cleared. We decide to SUP Lac Monroe launching from the edge of our campsite. We paddle out on glassy water as the sun starts to peek through in patches. Ten minutes later we're in full sun. "If you don't like the weather, just wait a few minutes," they say. We paddle along the shore of the campground, past the wooded shores and a few beaches. We paddle across the lake to the far shore. We paddle standing up, kneeling, and sitting down. We paddle lazily, enjoying a quiet sunny morning together in a beautiful place.
"Look at those ducks," I say to Val at one point, pointing at a pair of darkly colored ducks in the distance. The ducks are swimming away from us so I assume we won't see them again. We continue paddling lazily and sometimes not at all, floating with the current. And then the ducks suddenly reappear, much closer this time. They are diving, I assume catching fish to eat. And so they dive underwater re-emerging in a different spot often much further away.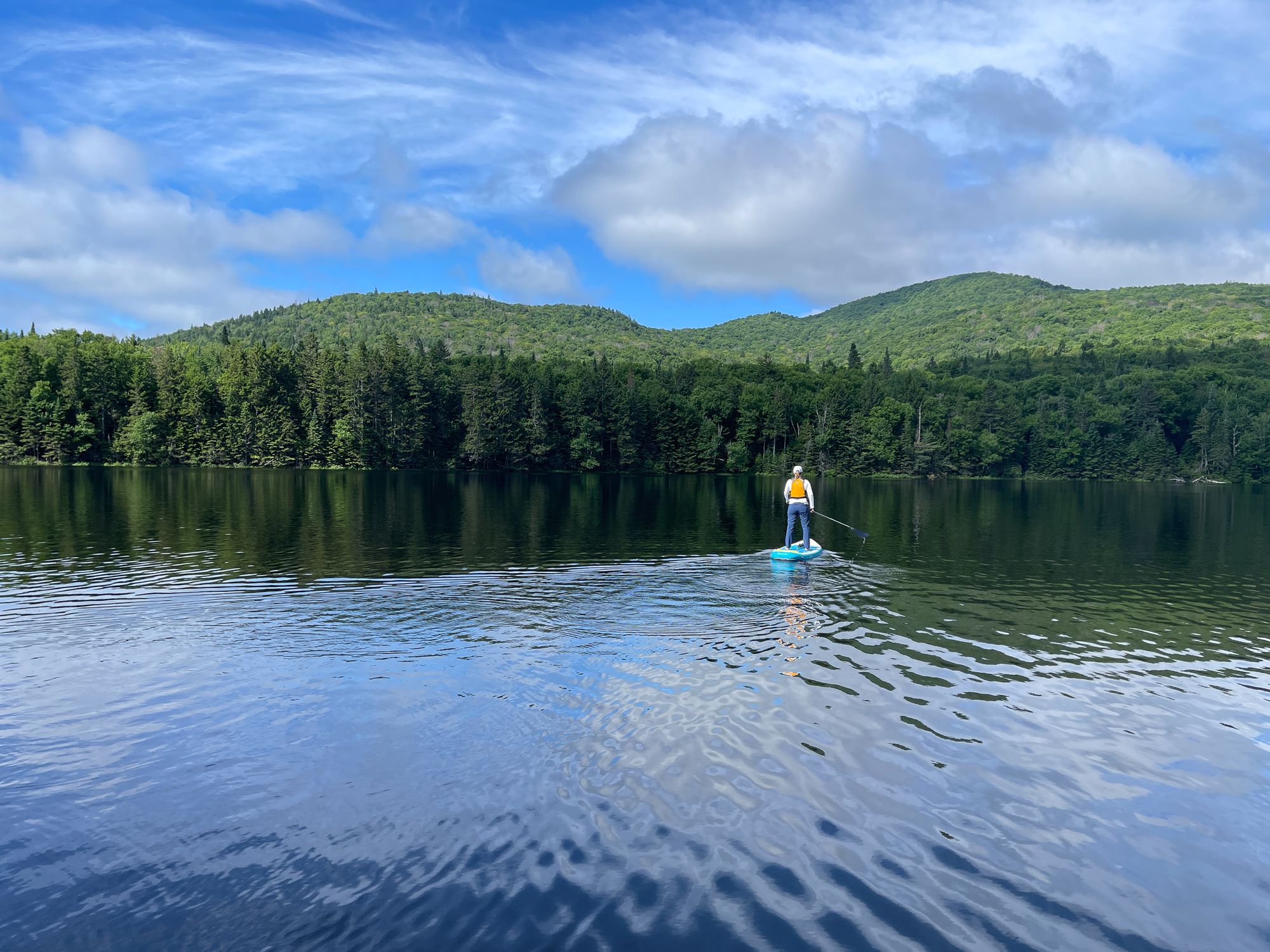 As we continue to paddle, I notice the ducks keep getting closer and closer to Val and me. They seem to be following us. Or maybe we're following them. I wonder if they're curious about us as they continue diving and re-emerging nearby. It's amusing. I feel like we have some friends along with us for a bit. And then they start to re-emerge right next to my SUP board. I start to wonder if I'm going to be caught by surprise the next time they emerge. We paddle along together for a bit longer, and then the loons turn away from us departing across the lake.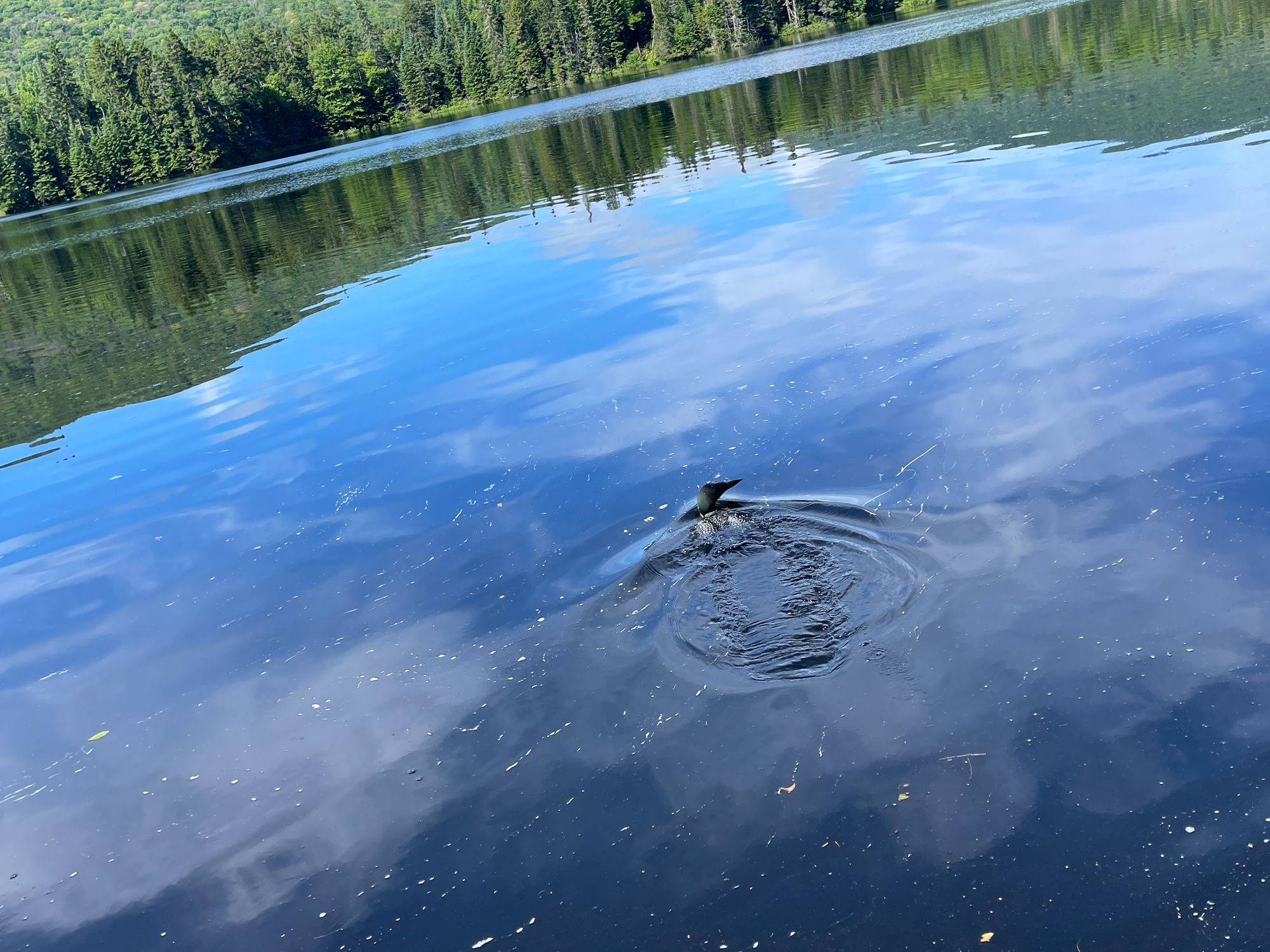 Are we friends? Are we intruders? Are we somehow helping them fish more effectively? I don't know. But it was a special unplanned adventure that deeply resonates and that I'll remember for a long time to come. It's not what I expected, but then again the point of this type of travel is to not plan all the details. I think what makes these moments so memorable is the lack of expectations. If I expected to paddle with loons and they didn't show up I'd be disappointed. If I have no expectations, perhaps it's easier to be curious, surprised, and delighted by whatever happens along the way.
See you out there,
-Adam