Potato Paradise
We discover a paradise of beaches and also surprisingly, potatoes, on Prince Edward Island.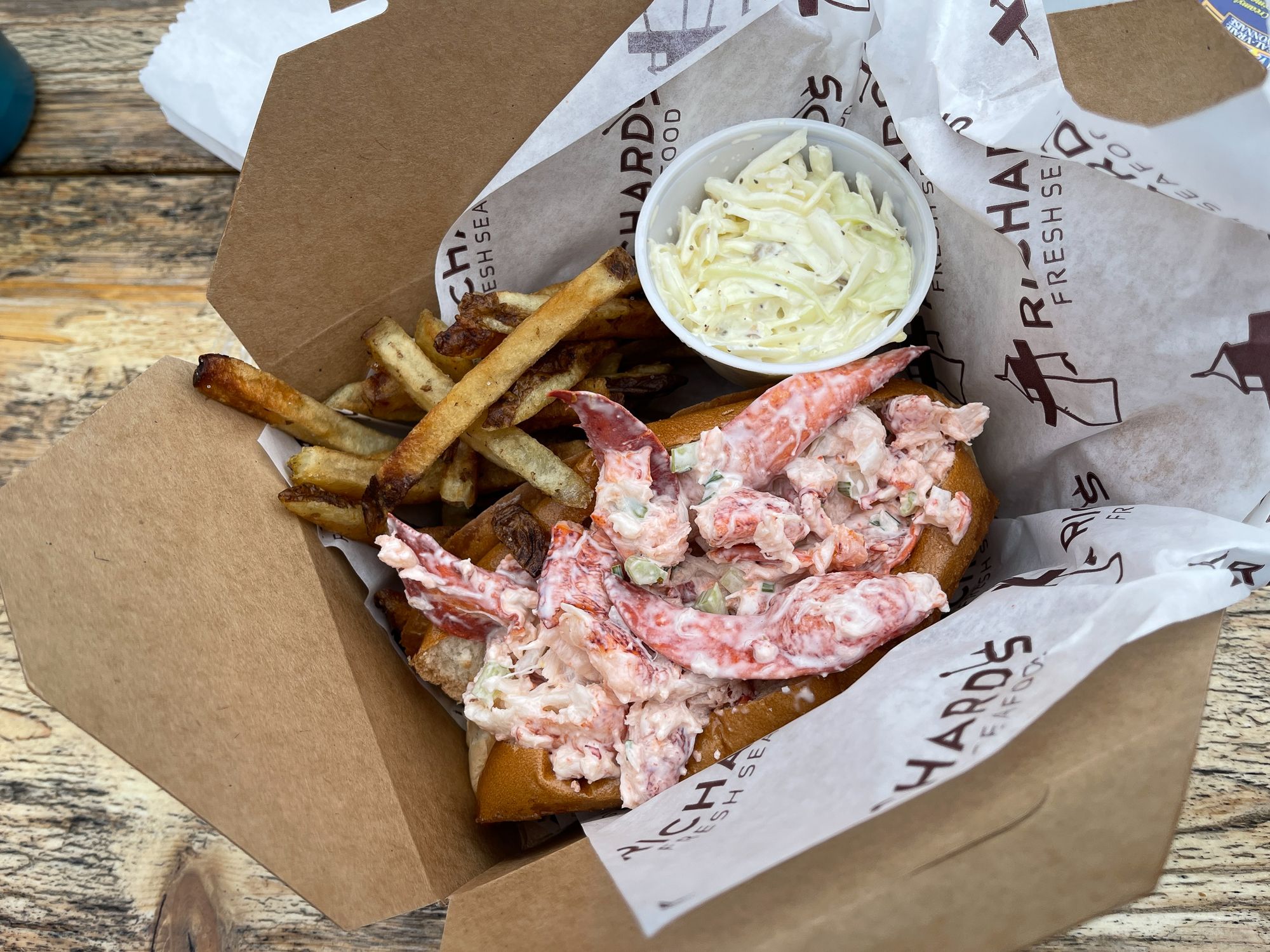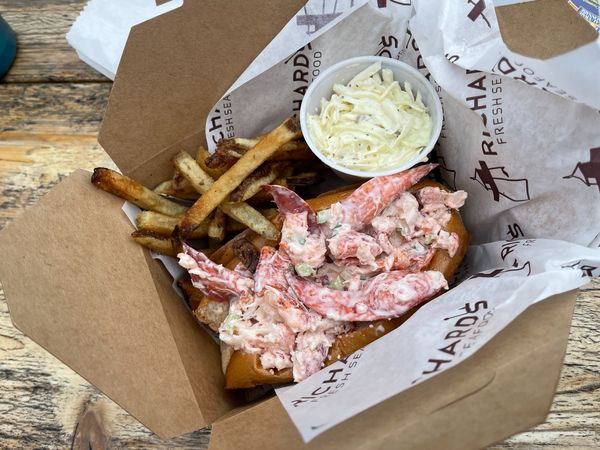 You might think the most common sight on Prince Edward Island (PEI) is its picturesque rocky shorelines and sandy beaches. It's a reasonable suggestion with over 1,100 km of shoreline and never being more than 15 minutes from a beach. But I'd argue the most common sight is a farm field full of potatoes. Driving down one of the many roads crisscrossing the island there are seemingly potatoes everywhere. It's easy to spot them, a sea of bright green leaves among a field of PEI's rich red soil in neatly mounded rows. We see trucks hauling potatoes away from the farms.  We pass countless roadside stands selling sacks of potatoes like you'd see firewood being sold near a campground. Just a small wooden shed with sacks of potatoes and a money jar. And luckily for us, potatoes are frequently on local menus too.
Aside from potatoes, PEI is also a paradise for enjoying the shore in the summer months. There are abundant sandy beaches and restaurants serving fresh seafood and produce from around the island. And Val and I love the shore and seafood. So we indulge deeply. We eat lobster rolls with fresh-cut fries. We camp by the beach at Prince Edward Island National Park. We eat fish and chips with more fries with malt vinegar. We eat mussels. We eat oysters. We eat chocolate cake (chocolate potato cake, of course). We sit on sunny beaches reading for hours. We play paddle ball. We take long beach walks, hardly seeing another person. It's warm and sunny. It's not crowded. We bask in the glory of summer at the shore. We relax and enjoy.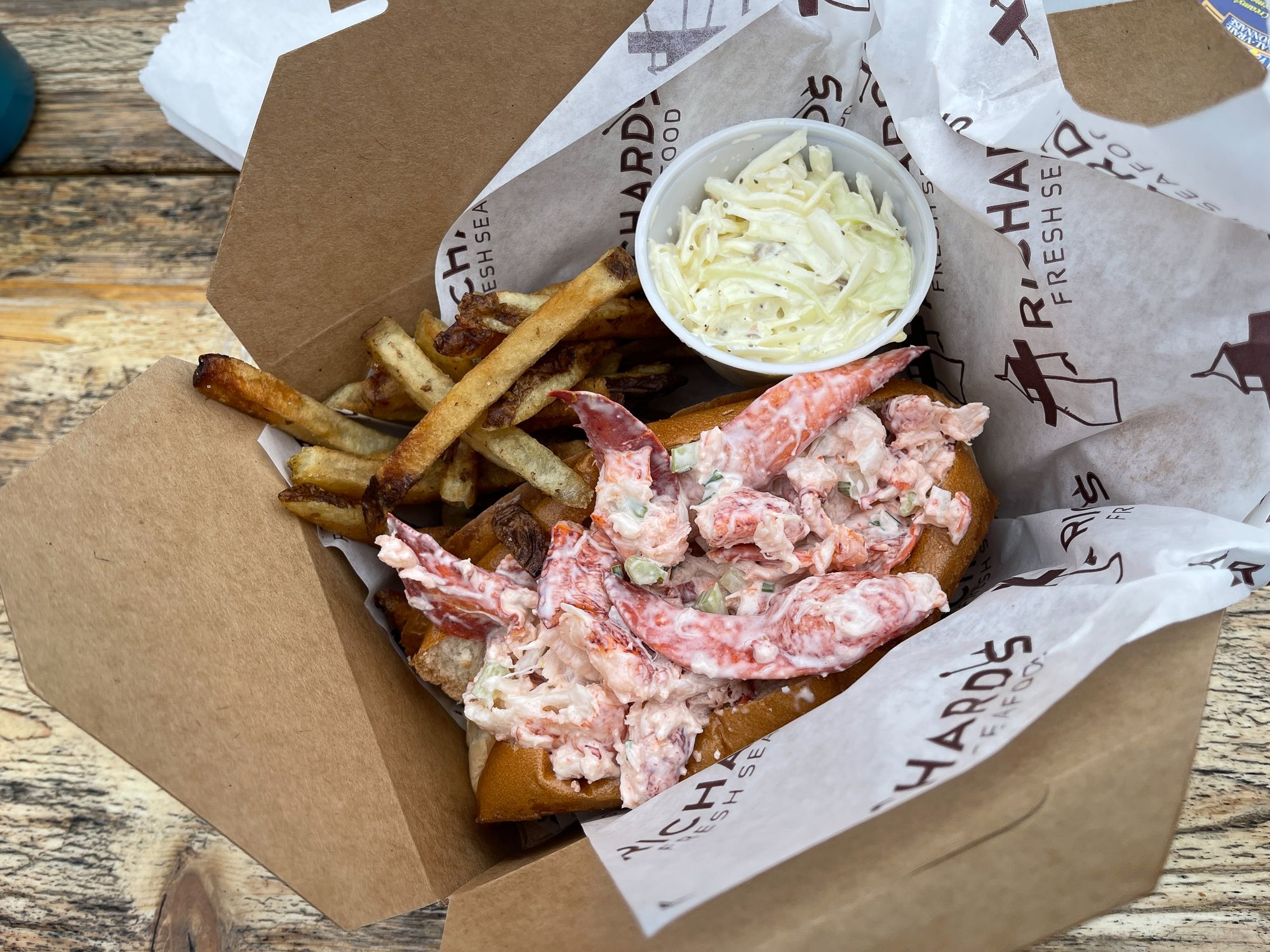 See you out there,
-Adam