Getting Out There
We enjoy the freedom from expectations and responsibilities getting out there at Cape Hatteras National Seashore.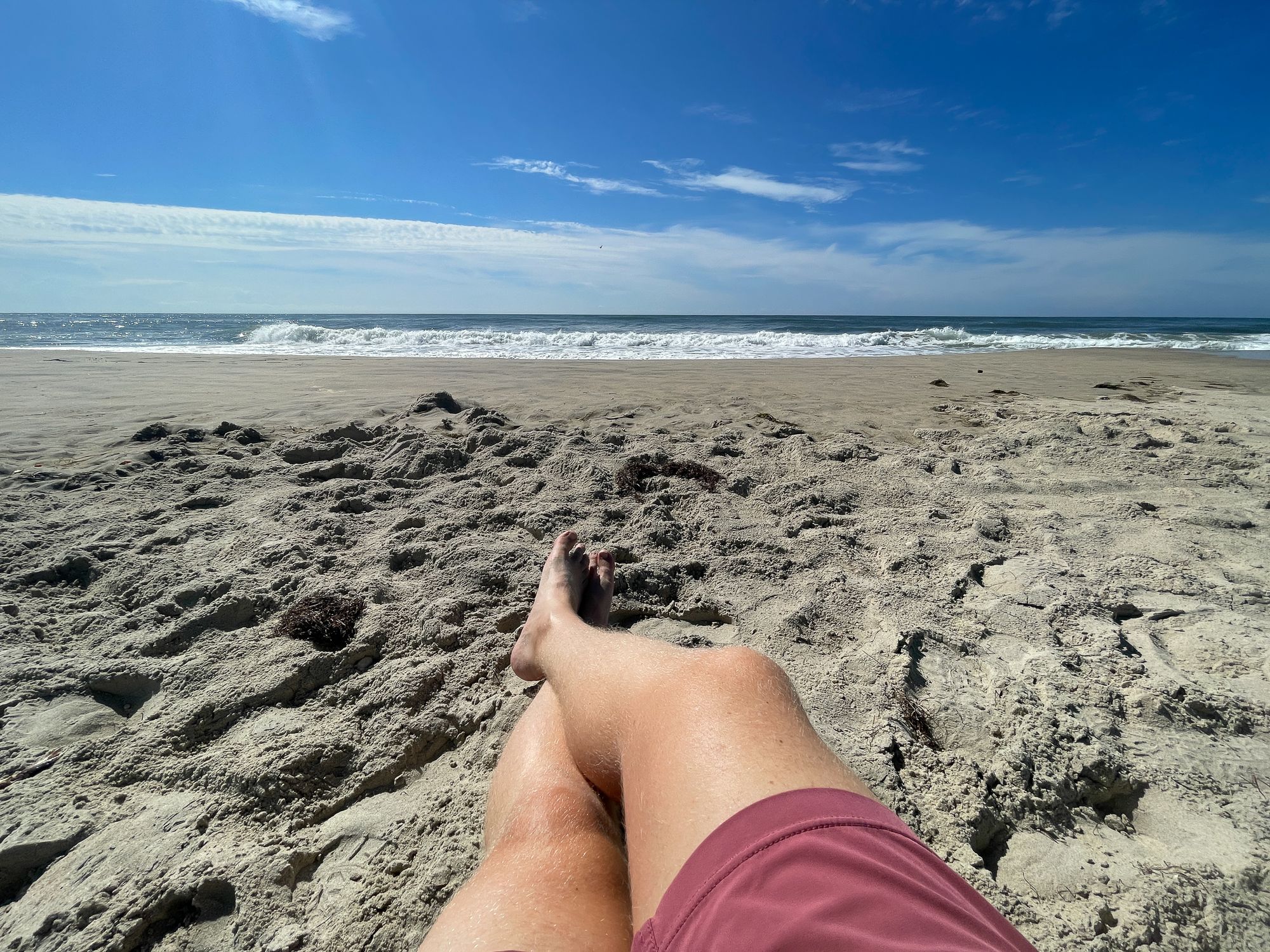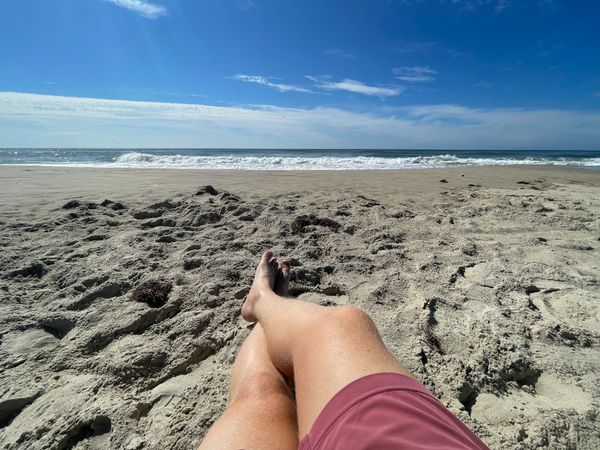 We wake up early and start driving. We drive away from the hustle and bustle of the North East corridor through Delaware and into Maryland. We pass a few small towns but mostly farms and chickens. We continue on through Virginia and finally into North Carolina where we take the Wright Memorial Bridge onto Bodie Island. We made it to the Outer Banks but we're not done yet. We turn south, driving onward. We still have an hour or two of driving ahead of us. We pass through the towns of the Outer Banks. Kitty Hawk, Kill Devil Hills, and Nags Head. There are lots of businesses, houses, and people. It looks crowded and busy, but relative to large towns and cities it's not. We're getting out there.
We make a left, turning into Cape Hatteras National Seashore. The businesses, houses, and people. We continue driving, passing mostly massive dunes with sometimes only a thin strip of land between the Atlantic Ocean and the sound to the other side. We drive for miles seeing nothing but sand and an occasional car. We cross a bridge onto Pea Island and then another bridge onto Hatteras Island. We pass through the towns of Rodanthe, Waves, and Salvo but then back to sand and empty beaches. And finally, we arrive in Avon. We've come here to get away from it all. To hang out for a few weeks. We walk to the beach and dip our toes in the ocean. We're out there.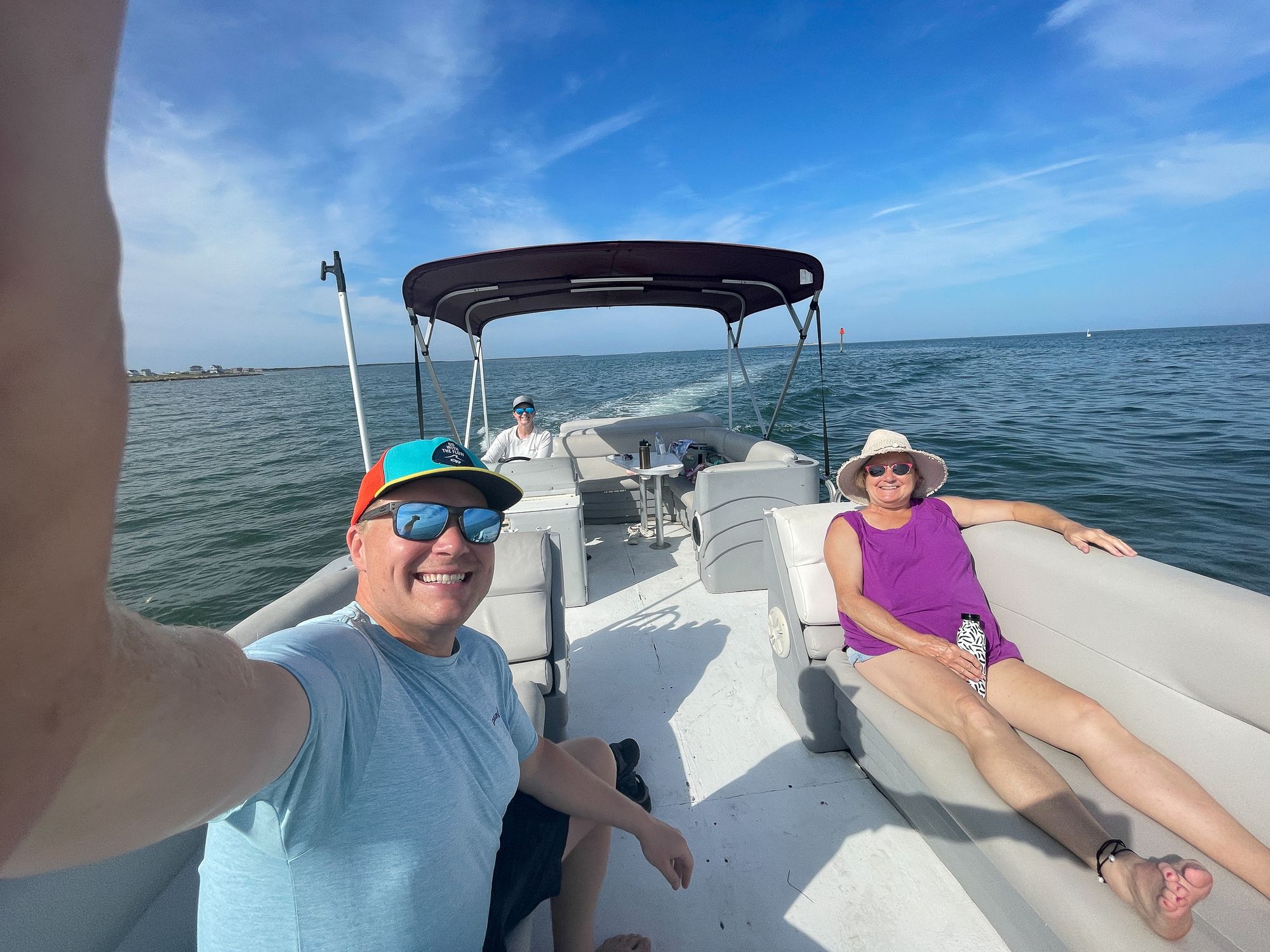 During the upcoming weeks, we make up each day on the fly. We sit on the beach reading books. We take long walks along the surf, chatting about this and that. Or just walking in each other's company. My mom visits and Val's parents visit too. One day we rent a pontoon boat and explore the sound. We eat seafood. We play games. We enjoy the hot tub at our Air BnB. We talk. We hang out. We're away from all the expectations and responsibilities of day-to-day life. We're loving it. We're home.
See you out there,
-Adam